This is not a dune buggy, but a cool alternative. It is taking up the garage space I need for my Manx 2 build.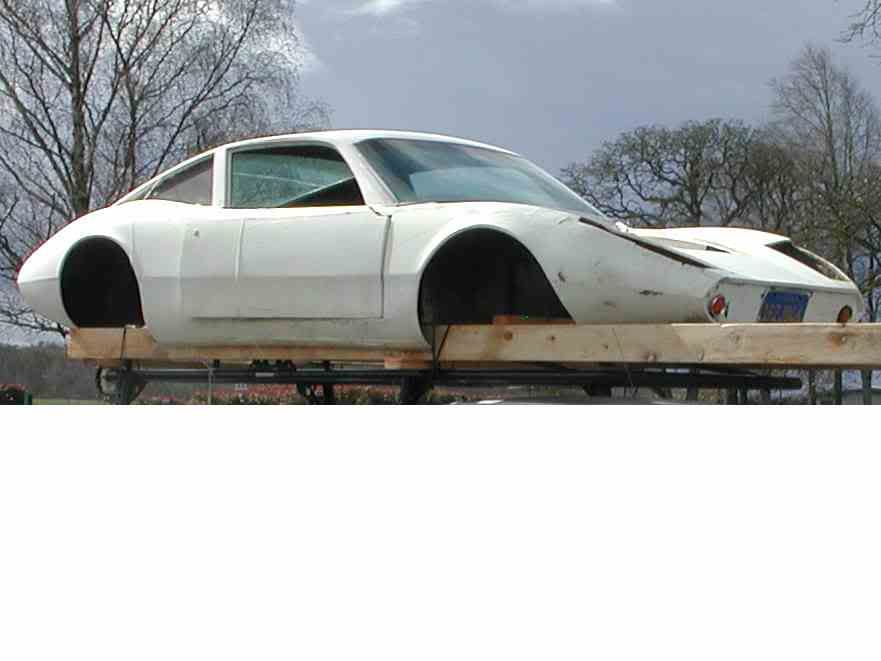 Rare 1970's vintage Amante GT fiberglass kit car body. . Manufactured by Voegele industries. Designed for VW chassis, (needs Karmann Ghia or custom pan halves), and running gear with room for VW, Corvair, Porsche or similar engines. There was an option to install a mid-engine V8 using the Kelmark chassis.
This complete body was removed from the chassis by a previous owner. The body is complete, in it's original gel-coat, and in good condition. There are several fiberglass 'bruises', but no serious or collision damage. All glass and trim is present and in good condition.
I have some original sales literature that goes with it.
More Pictures here:
http://s291.photobucket.com/albums/ll300/manxrob/Amante_GT/
The Lowry brothers built a land speed car using an Amante:

More race history here:
http://www.michaelliddle.pwp.blueyonder.co.uk/tera_soar.htm
Alternative to FiberFab Avenger, Aztec, Bradley, Fiberfab, Gia, Jamaica, Invader, Sterling, GT-40, Mangusta, Devon, Kelmark GT, Mirage, Manta, Marauder, Laser 917, Valkrie
Located in Seattle, WA.
I need it out of my garage, preferably to a good home.  Soon.