Yep, you all have seen some shots of it one here before, and if any of you frequent The Samba or Earlycj5.com you'll see me as sammy or sammyg (my full name is samuel, but I go by Sammy) posting up this stuff... Now, this will mostly be a copy past from The Samba's forum as I have a lot of pictures involved, but I love hearing suggestions from other folks on other forums as well. I'm a Willys guy that got the Jeep when I was 15 years old, no drivers license....Full restro mod, and then I graduated highschool. I was watching a lot of Steve McQueen movies at the time and fell in love with the buggy on The Tomas Crown Affair... And naturally being from the New Mexican desert I love go fast play toys... I have wishes to race Baja (Not in it...) but that'll never happen.
Welp, it's a Wards Bandit bodied dune buggy on a VW Type 1 pan shortened 14" or so, and came with a King/Link front end and swingaxle with 5 wide drums on it... Long shaft with short shaft drums= one hell of an issue to deal with....
The PO decided he was going to drag race the car, did all the prep work for it, had the engine lined up for it out of Texas, a corvair.... Did some good body work, then I snagged it for $400... No engine.
Ended up with a SP 1600 used engine, but just barely used. Right now it's sitting on Brazilian 5 wide wheels in the rear with 30-9.50-15 BFG AT KO's from a Jeep friend, and 700-15 Nanco fronts (for a chinese tire, these really are kinda cool.......) Got it rolling on all 4's and running over the summer, stopping somewhat (crashed it into my Jeep.... ) I thought i had brakes, and it was in neutral.... Nope! Engine still had enough torque to burnout, hook up and wheelie the thing on some 205-50's? IIRC... It's also running old style hubcaps which is just cool lol
Ok picture time....Previous life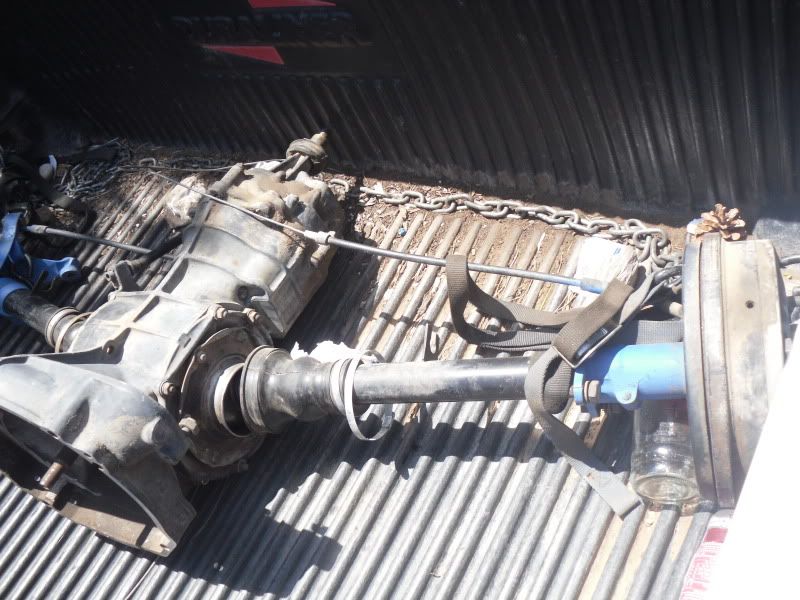 Haulin it home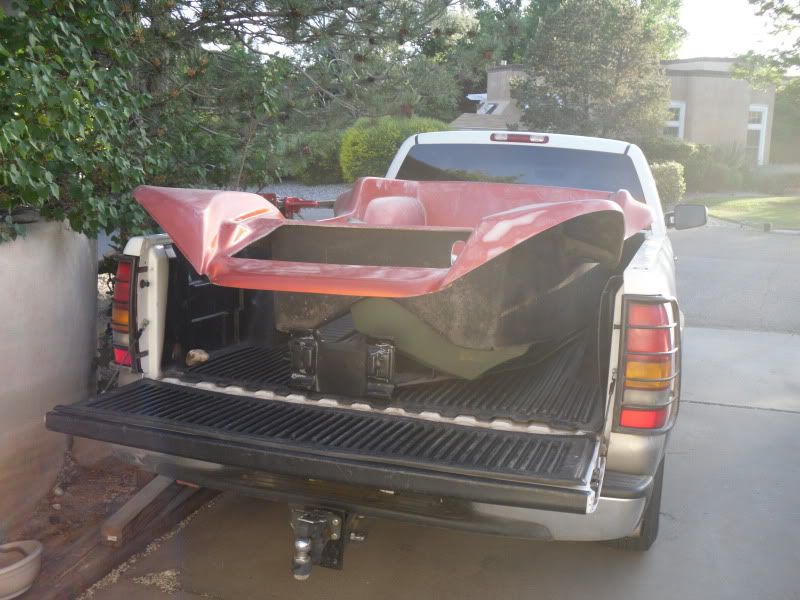 My garage was clean once....  :lol: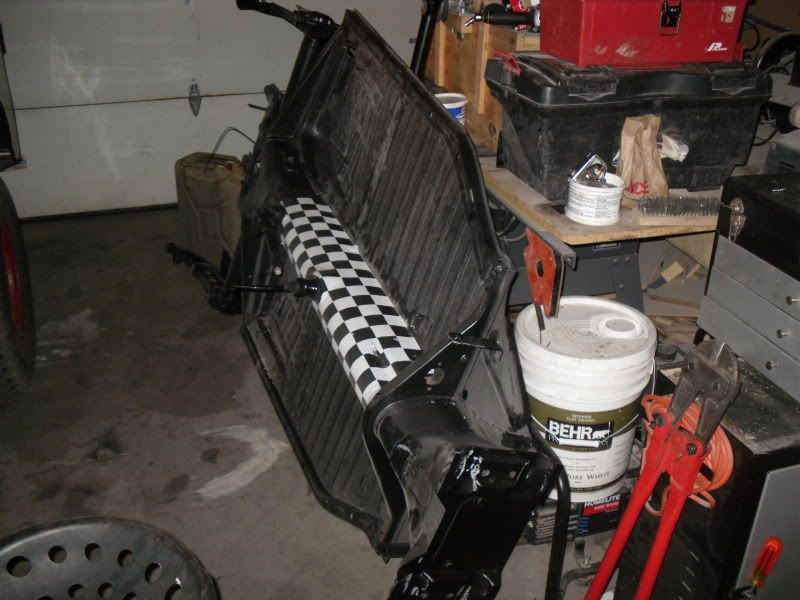 my original ideas for it
Somehow saved these
Full house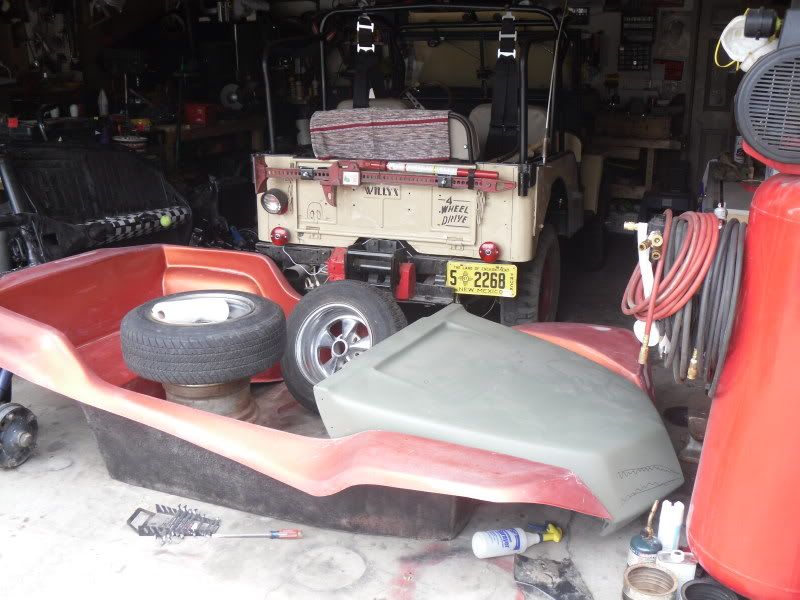 Engineee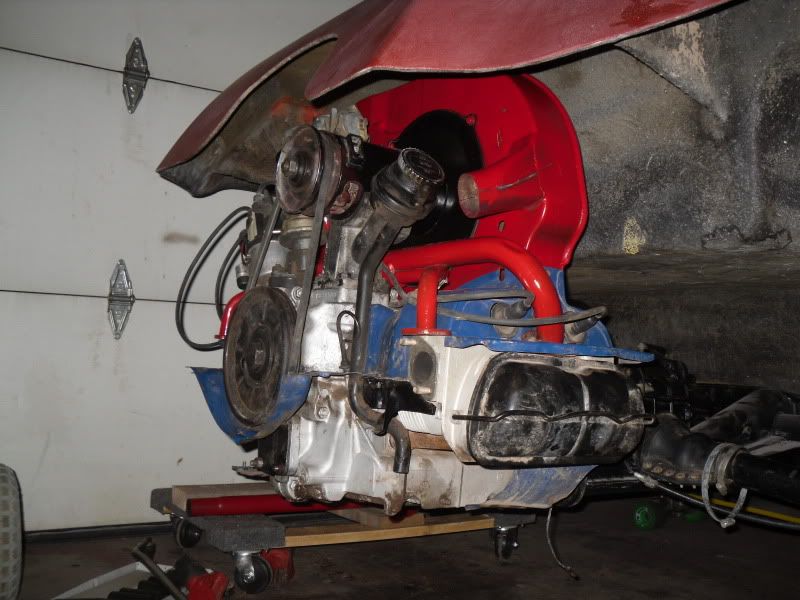 Baja bar that got FUBAR'd when i rear ended the Jeep... But fixed easily. Steve McQueen 1 front light?? Perhaps
Spare/ Rears
Post electrolysis (how many 17 year olds (at the time) do you know doing that in their driveway with a car battery) and aircraft remover, self etch and ivory paint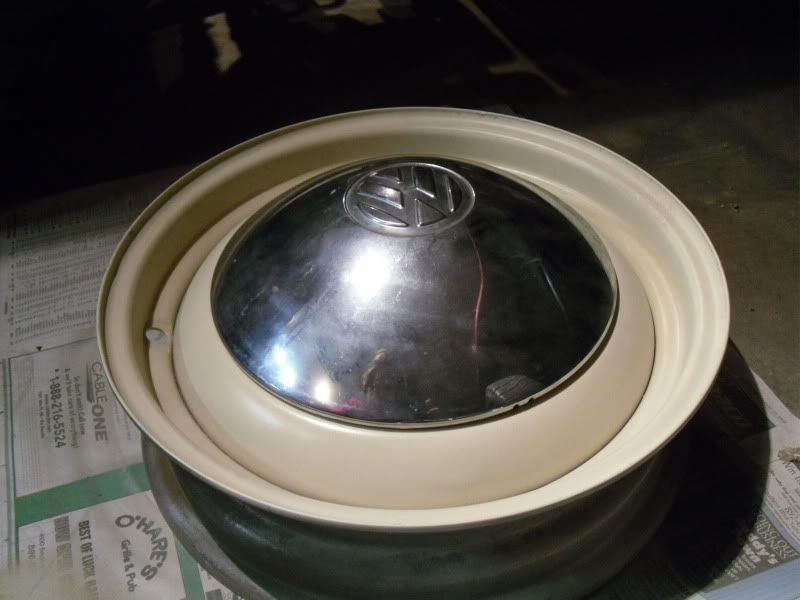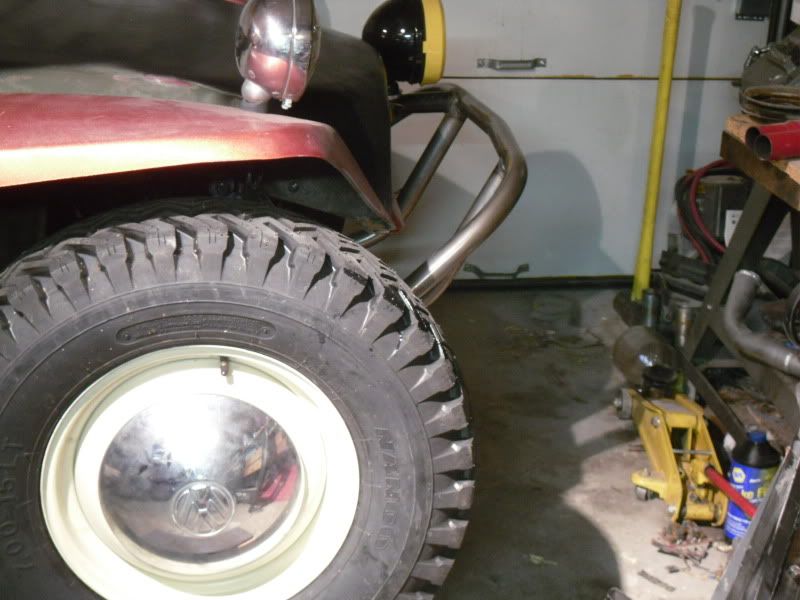 Posers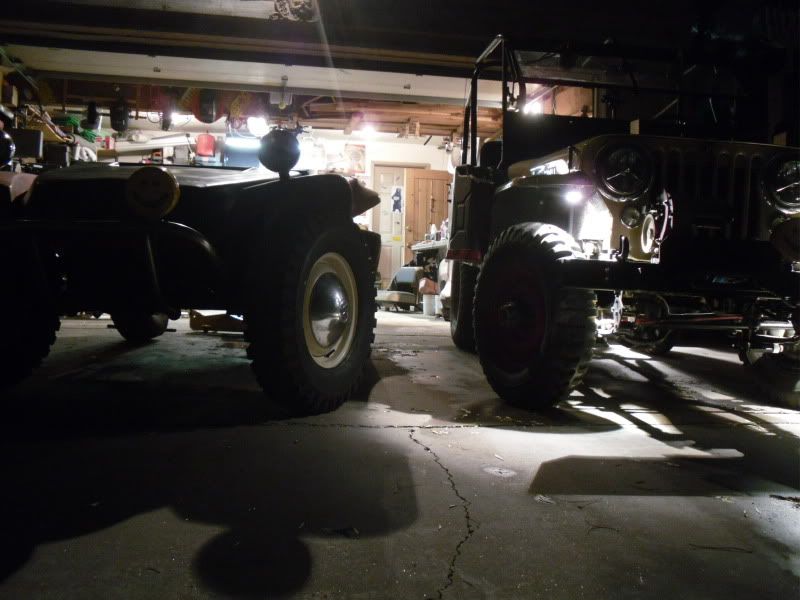 Birthday brought on a rear cage and need to mount a skidplate and oil filter... Cooler may be added later on.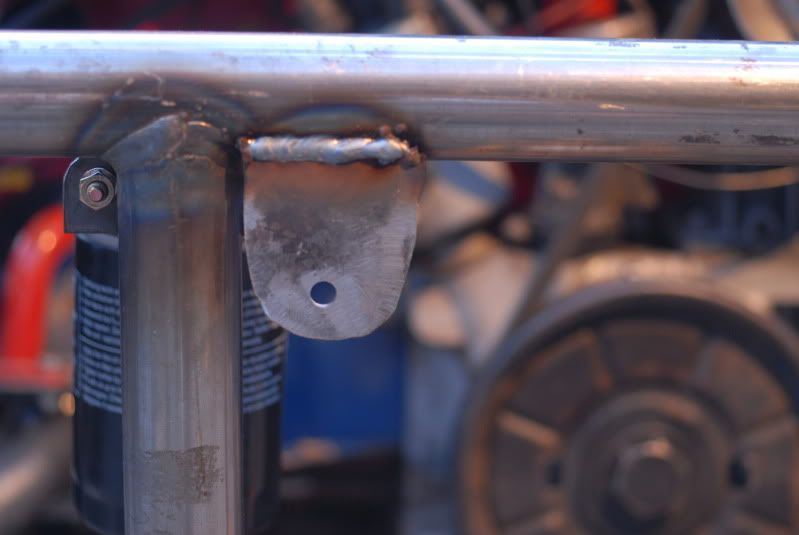 Added skid plate and a better mount to the front bumper since the original got bent in the collision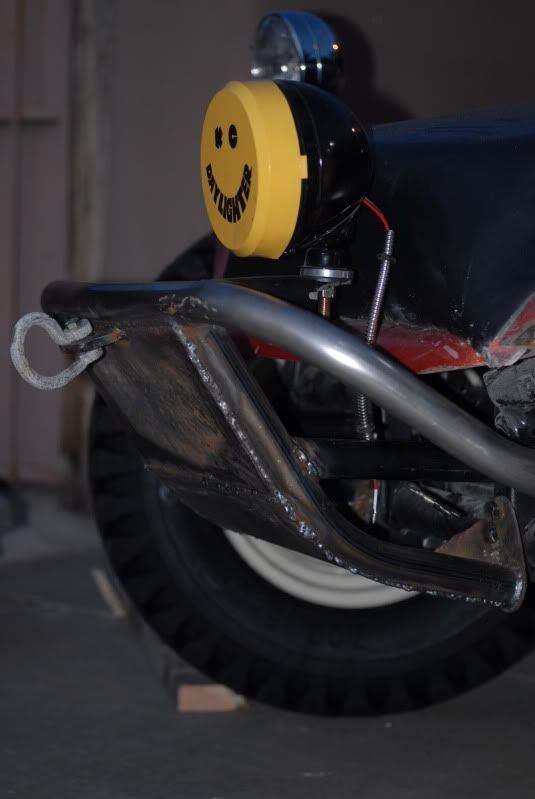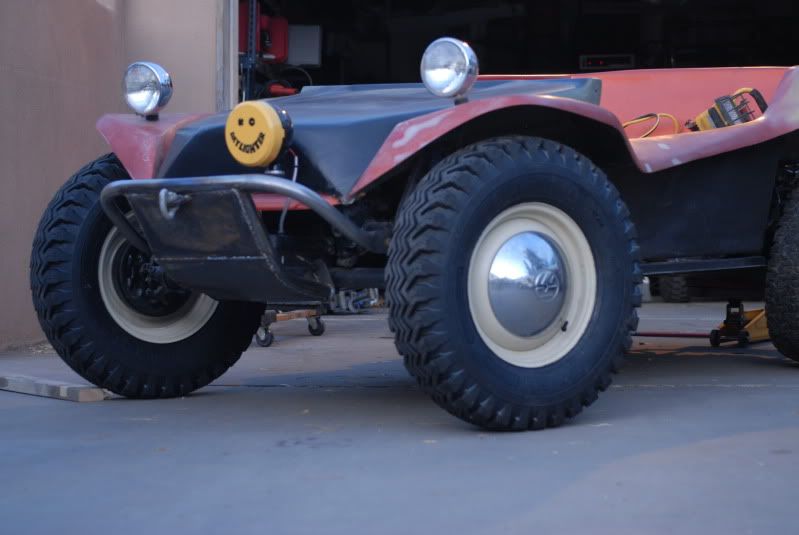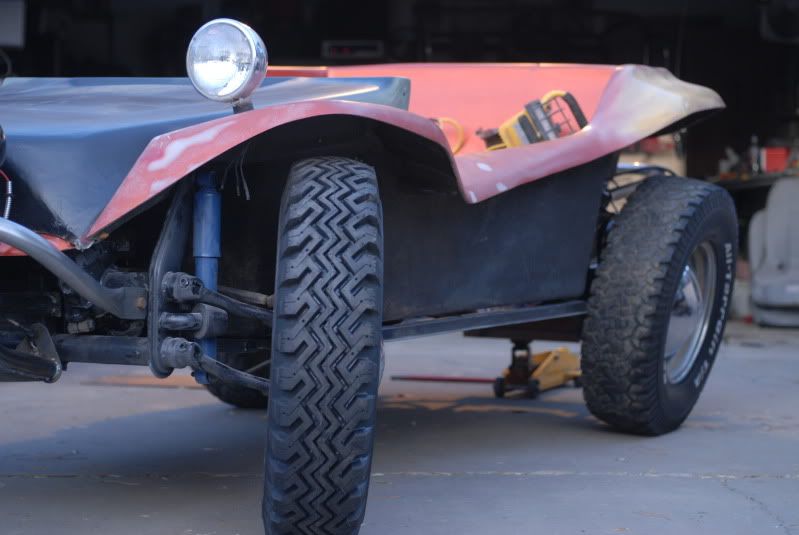 Then a Superwinch 2500lb ATV winch ended on the kitchen table one day with my mom scratching her head "this isn't that sculpture I ordered...."
Yep, it's a WINCH!   :lol:  :lol:
So I got that mounted up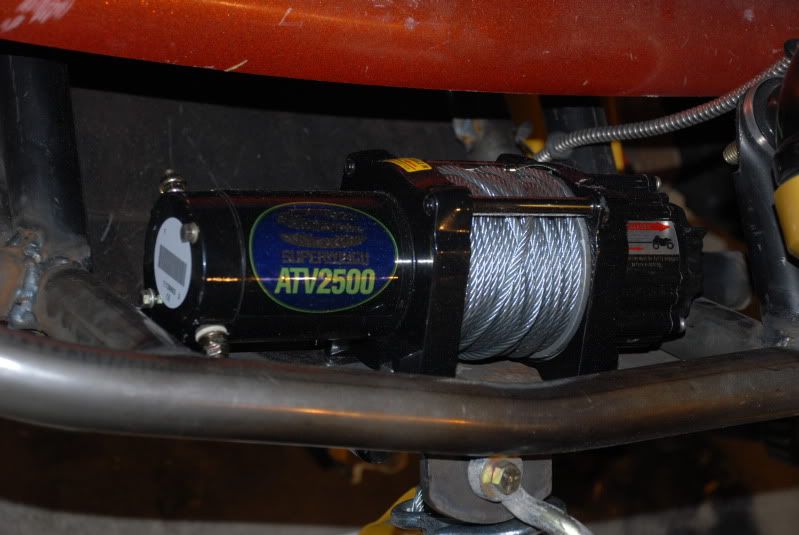 Somewhere along there I ended up bobbing the nose of it since it looked funkayyyyyyyyyyyyyyyyyy and I hated it. It's now been called the "pug" but I still call it the veewee... Fiberglass work SUCKS!!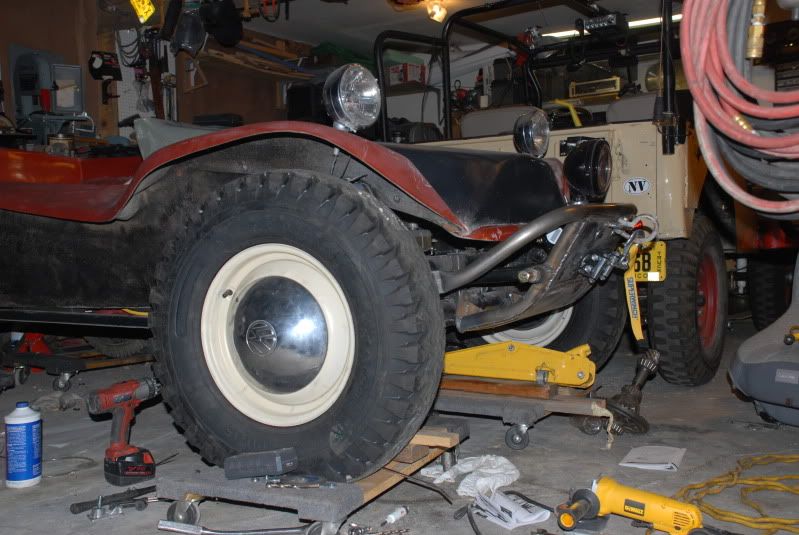 A guy on a
Jeep
forum said that it was the ugliest dune buggy he'd ever seen, but he didn't like VW's to begin with.
She said otherwise.... Her response...................
Post bob
And as of tonight, September 24th, I added a body lift to it from 1.500x1x.120 tubing, and the pan strengthened up a LOT
Next up I'd like a Warrior 6" beam, and after that, paint the body (I'm feelin Dove Blue....OG VW color) and then a roll cage.
Enjoy!
-Sammy